The three ships are #169 (052B Class destroyer), #171 (052C Class destroyer), #887 (Fuchi Class Auxiliary Replenishment Ship). This will be the first time PLA navy operation on a mission so far away from home port. A truly new beginning for the Chinese navy.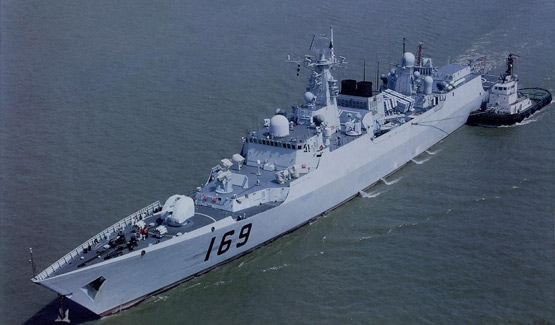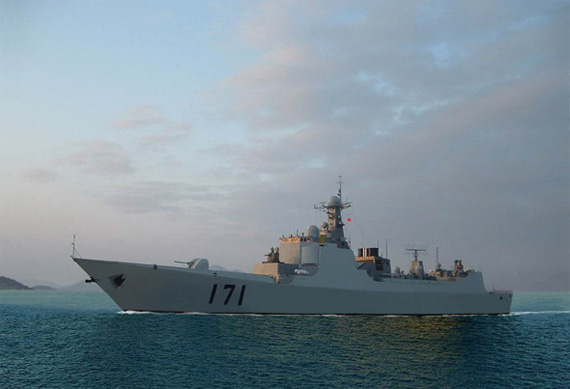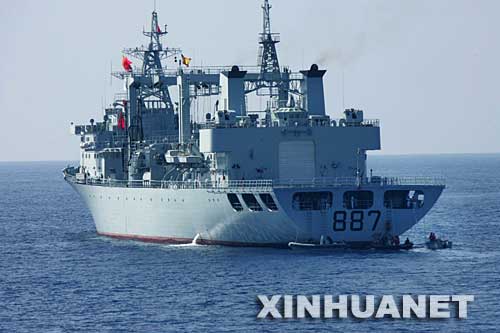 China to send 3 ships to Somalia to battle pirates
BEIJING (AP) — China's navy will send three ships to the waters off Somalia this week to protect Chinese vessels and crews from pirate attacks, state media said.
Two destroyers and a supply ship will leave the island province of Hainan in southern China on Dec. 26, the official Xinhua News Agency said.
They will patrol the Gulf of Aden and areas off the Somali coast, Foreign Ministry spokesman, Liu Jianchao, said in a statement issued late Saturday.
"Their major task is to protect the safety of Chinese ships and crew on board as well as ships carrying humanitarian relief material for international organizations," Liu said.
Piracy has taken an increasingly costly toll on international shipping, especially in the Gulf of Aden, one of the world's busiest sea lanes. Spurred by widespread poverty in their homeland, the pirates have made an estimated $30 million hijacking ships for ransom this year, seizing more than 40 vessels off Somalia's 1,880-mile (3,000-kilometer) coastline.
Earlier this week, Liu said about 20 percent of the 1,265 Chinese ships passing through the area have come under attack so far this year. Seven hijackings have involved Chinese ships or crews.
Experts say most of the commercial ships are not armed, meaning crews have few options when attacked. A Chinese cargo ship's crew, aided by the international anti-piracy force, fought off an attempted hijacking this week using Molotov cocktails and water hoses.
China's plans to send warships is a cautious step toward more engagement.
Though Beijing has a huge global commercial maritime presence, the People's Liberation Army Navy has primarily focused on defending China's coast and, until now, limited operations abroad to port calls, goodwill visits and exercises with other navies.
The Chinese fleet would join ships from the U.S., Denmark, Italy, Russia and other countries in patrolling the Gulf of Aden, which leads to the Suez Canal and is the quickest route from Asia to Europe and the Americas.

http://www.google.com/hostednews/ap/article/ALeqM5gB7YMEDuCwwY9ncDOtPAkEI4-H2wD956U0V00